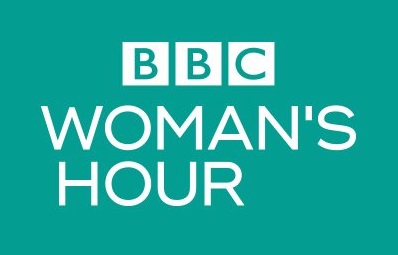 We were delighted to contribute to BBC Radio 4 Woman's Hour this week when they ran a section on whether sexual harassment training works and what organisations can do to prevent it.
You can listen to Stella being interviewed here (at 25mins).
The segment was prompted by the House of Lords Peers railing against the training they have been asked to attend to help prevent sexual harassment. The main bone of contention was that a 2 hour "on line" session doesn't change behaviour.
Our position is and always has been that a training session on its own won't work.
And if all a client wants is for us to turn up, deliver a session, tick the box and disappear again, we are not the provider for them.
So, what does make a difference?
Buy in from the senior management team and visible support for the programme – what they say and do can make or break the effectiveness of a programme – so we work with them first to help them understand how to lead from the front
The positioning and communication around the training – needs to be clear and framed in a positive way – this is about all of us contributing to a workplace culture that is comfortable for all
The sessions themselves need to be interactive and tailored – we don't run "open" programmes or provide eLearning as we believe people need to have an opportunity to discuss situations, ask questions, hear other points of view in order to change behaviour
"Decoding" – we believe we need to help people really think about what the organisation's Values mean – what does "respect" look like in a day-to-day context? It is too simplistic to say "surely it is common sense". There are so many blurred lines between work and social lives, workplaces have evolved so rapidly that people really don't always know where the lines are
Identifying specific actions – it is vital that training generates specific actions for individuals and teams to implement – awareness is not enough. Our sessions always end with commitment to a set of actions and we follow these up with the organisation to ensure they are being implemented
Follow up – this is vital – the organisation must take a range of steps to embed the learning and implement actions if the training is going to make a difference. Some of these will be internal, some will be steps we can help with – and will range from creating a team charter, embedding behaviour in team meetings and one to ones to setting up champions roles.
Workshops are part of a raft of measures that organisations need to use to stamp out sexual harassment. There still needs to be robust HR processes and skilled HR teams to deal with incidents when they happen, policies and guidelines to set expectations and mechanisms for raising concerns.
But if we really want to help organisations prevent incidents in the first place, we have to help people understand where the lines are and facilitated workshops are one of the best ways to do this.
For more information about the sorts of issues we help organisations address have a look at our Walk the Line article here.
Listen to our other BBC Radio 4 contribution here – "In Business" confronting sexual harassment.
And have a look at our Managing Inappropriate behaviour page here.
If you would like a confidential discussion on preventing or dealing with sexual harassment or other forms of inappropriate behaviour, call 01903 732782, email or contact us.