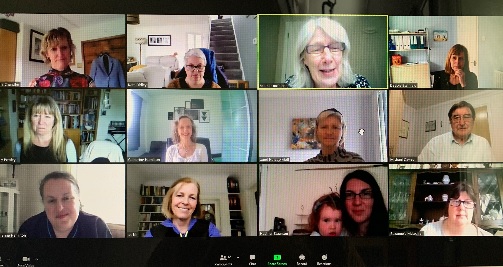 We are very sad that Heather McIntosh – who has been with Focal Point since its launch – is stepping back from facilitation and coaching.
Over that time, Heather's calm, down to earth and empathetic approach has helped so many of our clients develop and support their people.
Among the clients that have benefitted from her expertise over the years are:
The Southbank Centre – where she designed and rolled out a diversity and inclusion programme for all staff
Weston College and the Prison Service where she ran an extensive ILM programme
The City of London Corporation where she has helped shape and deliver an innovative ILM level 7 qualification
A whole range of organisations where she helped pioneer our managing inappropriate behaviour workshops
She has been such a valued team member – supporting Tracy and Stella to achieve Investors in People Gold, co-facilitating with other team members, running many sessions at regular team meetings and speaking at events on behalf of Focal Point.
She is also a role model for seeking out opportunities to learn (she has most recently been learning French) and we know she will continue to do this, particularly when she gets her passport back into action and is able to reignite her passion for travelling.
Stella is especially relieved they will continue to communicate when their football team – Arsenal – is in action.  There have been plenty of ups and downs over the years for them to support each other through – and likely more to come!
While we still couldn't be together face to face to say goodbye, we were able to do a virtual farewell.
Heather, we will all miss your wisdom, your warmth and your generous spirit and we wish you all the best with your next adventures!