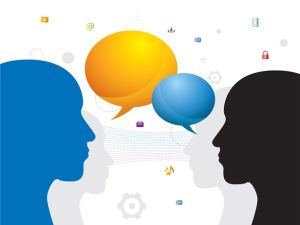 Being aware of our behaviours and personal impact is key to success at any time, but when everyone is at sea and feeling the strain, being aware of the effect we have on others is even more vital.
I have been working as a leadership facilitator and coach for over 28 years and have been utilising DISC profiling with individuals and teams with some fantastic results.
DISC looks at 4 key behavioural factors in all of us. We all have the ingredients in different quantities which makes us the unique people we are.
The 4 behaviours are:
Dominance / power
Influence / People
Steadiness / Pace
Compliance / Policy
Self knowledge is the starting point for any improvement in working relationships and these 4 key areas help us understand what our preferred working style is, what drives us, how we respond to stress and to potential conflict. Once we understand how we tick, we can better understand others and we can start to adapt to play to other's preferences.
We cannot change how other people behave, but we can change our own behaviour to get a better communication result.
I can remember piloting the tool when I was an HR Manager. My Director also completed it. We had feedback, shared, and openly discussed the results. It sounds a cliché – though honestly our working relationship improved overnight!
He realised I wanted to own things and run with them – reporting in periodically, whilst he tended to micromanage me. It provided the platform for continued open dialogue and sharing between us and we achieved more projects and initiatives in less time.
Where there is conflict or communication breakdown completing a compatibility profile can help to bring people together with a new sense of understanding. I used this recently with 2 managers who had barely spoken in 2 years, which was making things incredibly difficult for their reports and team communication. They were dubious to start with – though really bought into it as the sessions progressed and they let the barriers drop down and established new ways to work together.
The power of profiling really lies in people questioning it, as this can lead to a real window of self-awareness opening. It is often a 'eureka' moment.
Other areas where profiling can really help get better results are:
to help us make the right recruitment decisions – who will best fit our culture?
to challenge our unconscious bias in the selection or promotion process
to develop more self-aware leaders
to create teams who value difference more and work better together as a result
If working relationships are coming under pressure as a result of the constant changes in workplaces – or if you want to offer some support to your managers who have the responsibility for leading the direction of your teams, behaviour profiling could really help.
Self-awareness improves motivation, workplace behaviour, communication, productivity and results.
For more information on how we can support you with a variety of self awareness tools see our solutions page or call us to discuss what you would like to achieve and we can advise on the best tool to use.
And for more approaches to creating respectful inclusive cultures see here.
Call us on 01903 732 782, email or contact us.
We can provide all our workshops and coaching via zoom, while lockdown is in force and beyond.