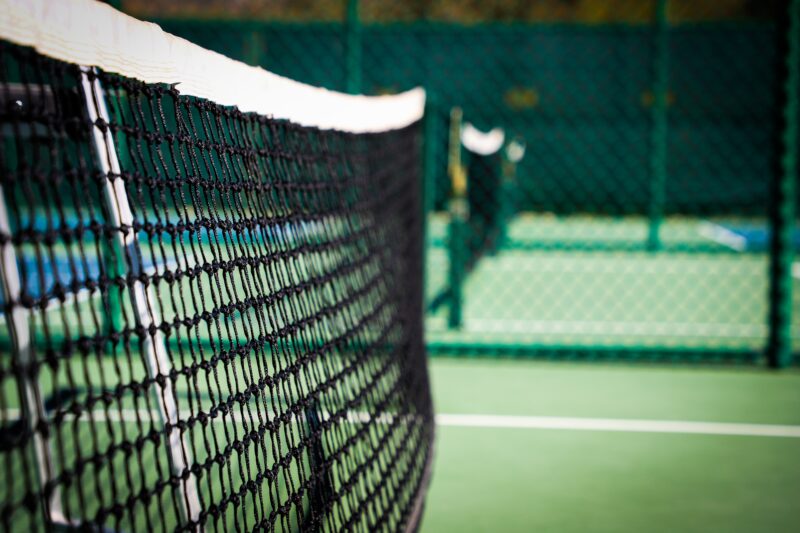 One of the most popular models for business coaching remains the GROW model created by Sir John Whitmore. I was lucky to receive some training from him personally as part of a business course and he certainly got me hooked. He first applied coaching techniques in tennis and golf but quickly saw a need for similar skills in the business world.
Early this summer the ATP decided to allow a trial in which court side coaching became allowed. Now as tennis and coaching are both passions of mine, I thought I'd take a look at not only the impact this had but also who was considered to be an all time great as a tennis coach -and if their approach might align with executive coaching.
As part of my research I watched a lot of matches in the Cinncinatti Open (well that's my excuse), the prequel to the US open, and the court side coaching was a topic of discussion. A couple of top players, Taylor Fritz, and Nick Kyrgios thought it was a terrible idea, world number 1 Daniil Medvedev was luke warm but Stefanos Tstisipas thought it a great idea. The point Taylor Fritz made was that a coach is there to guide, support, challenge and help improve performance in readiness for a game but not during it – at that point you're on your own. Personally, I agree. As coaches in business we do the same and are not there sitting beside leaders and managers as they implement their decisions or hold that challenging conversation.
The question of who the best tennis coach is, is, of course another debate, but I have chosen 3 based on their success and highlighted their guiding principles.
Toni Nadal; Uncle Toni uses tough love and made Nadal use his left hand to play tennis to give him a competitive edge! He has given very few interviews about coaching his nephew to be one of the all time greats. However, he does have three guiding principles.
Always stay humble
Rafa has experienced an incredible amount of success in his career and could be forgiven for
letting it get to his head at times. However, Toni has ensured this doesn't happen because he thinks it's vital that Nadal stays hungry and motivated to continually improve. There was always more to do, more to refine and more to add.
Never get complacent about learning
"I'm interested, most of all, in the question of learning," Toni Nadal has said. In a rare interview, he elaborated "for me the only thing that makes me stand out from some other coaches is that when I go into the locker room, as I did just now, I might tell Rafa he played very well, but my idea is always what can we do to make him better, even better. I've applied to everything in my own life. It's a question of principle, really".
Suffering is inevitable
Having a fighting spirit means never cave in and that suffering is inevitable
Toni believes champions must "endure and suffer – they must fight to the end to achieve
greatness".
Marian Vajda is most famous for his partnership with Novak Djokovic who won 15 grand slams during their partnership. His Guiding Principles are;
Fitness and diet is key
When Marian and Novak re-joined forces in 2018 one of the first things Marian insisted on was improving Djokovic's diminished stamina and muscle mass. This involved scheduling two sessions a day until he was satisfied with his foundational level of fitness.
Keep it light
If you follow Novak on social media you will see that there is an element of goofiness and levity to their relationship. This is clearly a manifestation of knowing what your player needs on an individual level and catering to that.
Take a stand when you see negative distractions
It is reported that one of the conditions of Marian coming back to work with Novak was the
dismissal of long-time mentor Pepe Imaz who played the role of 'spiritual guide' but it was Marian's view that his influence compromised Novak's mental strength and imperilled his ability to perform at the highest level.
Ivan Lendl has provided guidance for two very famous players: Andy Murray and Alexander Zverev. Ivan worked with Andy on two separate occasions and during which he won 16 total titles including three Slams (one US Open and two Wimbledon tiles), one ATP Tour Final title and two Olympic medals. His guiding principles are;
Focus. Pragmatism. Simplicity.
Andy Murray has a tremendously versatile game and struggled with shot selection before he joined forces with Lendl. One of the main things that Ivan addressed was this shortcoming with a bias on developing a more aggressive game.
There is no substitute for working hard
Lendl doesn't believe in shortcuts. He showed an incredible work ethic during his career and expects the same from his players. When Ivan worked with Andy he would often arrange to have two hitting partners and run a series of draining two-
Satisfaction leads to complacency
Lendl takes the view that if you're satisfied with less, it's hard to achieve more. He observes, "you can look at tournaments and sometimes there's that qualifier or 'lucky loser' who gets to the final. And they usually never win the final because they're already happy to be where they are. They've already over-achieved and so when things start to go badly for them in the match, they quickly start to fizzle out. You see it over and over."
And a couple of final thoughts…
Emma Raducanu's recent choice of a straight talking coach stems from her identifying she needs someone to be honest with her and not "dress it up"
Is there a role for coaches to offer honest challenging feedback as part of the coaching relationship?
I leave it to you to decide which of these principles can be adapted to Business Coaching. If I was to pick one, it would be 'stay humble' – It is a dangerous leader who thinks they have all the answers, and indeed a dangerous coach!
If you would like to know more about how we can support your people through coaching – please contact us for a confidential discussion; phone us on 01903 732 782, email us at info@focalpointtraining.com or contact us.
And to see how we have worked with other organisations to develop their people please have a look at our case studies.