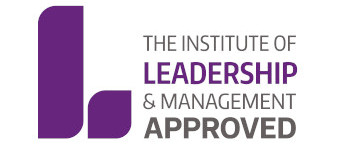 We are delighted that Focal Point Training and Consultancy have been approved for our first TILM (The Institute of Leadership and Management) Institute Approved Management Development Programme.
Quote from Gaynor Lewis, Director of Strategic Partnerships at the Institute of Leadership & Management
"We are delighted to welcome Focal Point Training, an innovative and professional provider of leadership development, to our community of best practice. Their programmes have met our rigorous, independent validation process to receive accreditation for a series of leadership programmes – proving they have achieved our evidence-based standards via the Five Dimensions of Leadership: Authenticity, Vision, Achievement, Ownership and Collaboration. 
We are looking forward to continuing the relationship with Focal Point to enhance leadership skills at every level of the career journey."
TILM have been operating in the realms of Leadership, Management, Coaching & Mentoring for 75 years, with approximately 50,000 members throughout 60 countries. They are also a registered charity.
When starting their Focal Point Training and Consultancy TILM Approved programme, as well as being guided and supported through the programme by a highly experienced Focal Point Training facilitator with a mixture of highly participative workshops and individual coaching, the learners gain the following benefits through their membership with TILM:
Student membership (at no additional cost)
Access to a wealth of learning resources covering 49 components of leadership, grouped into 5 dimensions. Each component has three Spotlights that delve deeper into key topics, giving the learner knowledge and skills to become a better leader
Learning resources include an overview of each topic, practical activities, webinars, and more
Digital 'e-badges' to mark each success, which can be shared on their LinkedIn profile, etc
Access to 'My Careers' – tools to hone the learners' career development.
On completion of the programme, the learners gain:
A formal certificate
An upgrade to Professional membership
Digital credentials ('e-badges')
Post nominals (letters after their name)
Weekly webinars, newsletters, podcasts, The Edge magazine (both digital and hard copy).
Please see TILM's website Leadership Programme Accreditation | The Institute of Leadership & Mgt.
We are delighted that we have met the high standards laid out by the Institute to gain approval and are excited about being able to offer leadership programmes that have the Institute's "kite mark" of quality.
If you would like to discuss how an approved programme could help your organisation and your managers and leaders raise their profile, enhance credibility and overall set you apart from the competitor, call 01903 732782, email or contact us.